There's so much noise out in the nutrition space about macros, low carb, keto, low fat, sugar free, and on and on. Depending on who you listen to, EVERYTHING is unhealthy and probably killing you as we speak. ::big eyeroll to all the food fear mongers::
So many programs suggest the elimination of entire categories of foods, restrictions on ANYTHING "off plan", aka fun, and more rules than a college football game. There's so much to learn and everyone who's trying to teach it seems to have an angle, product, or agenda.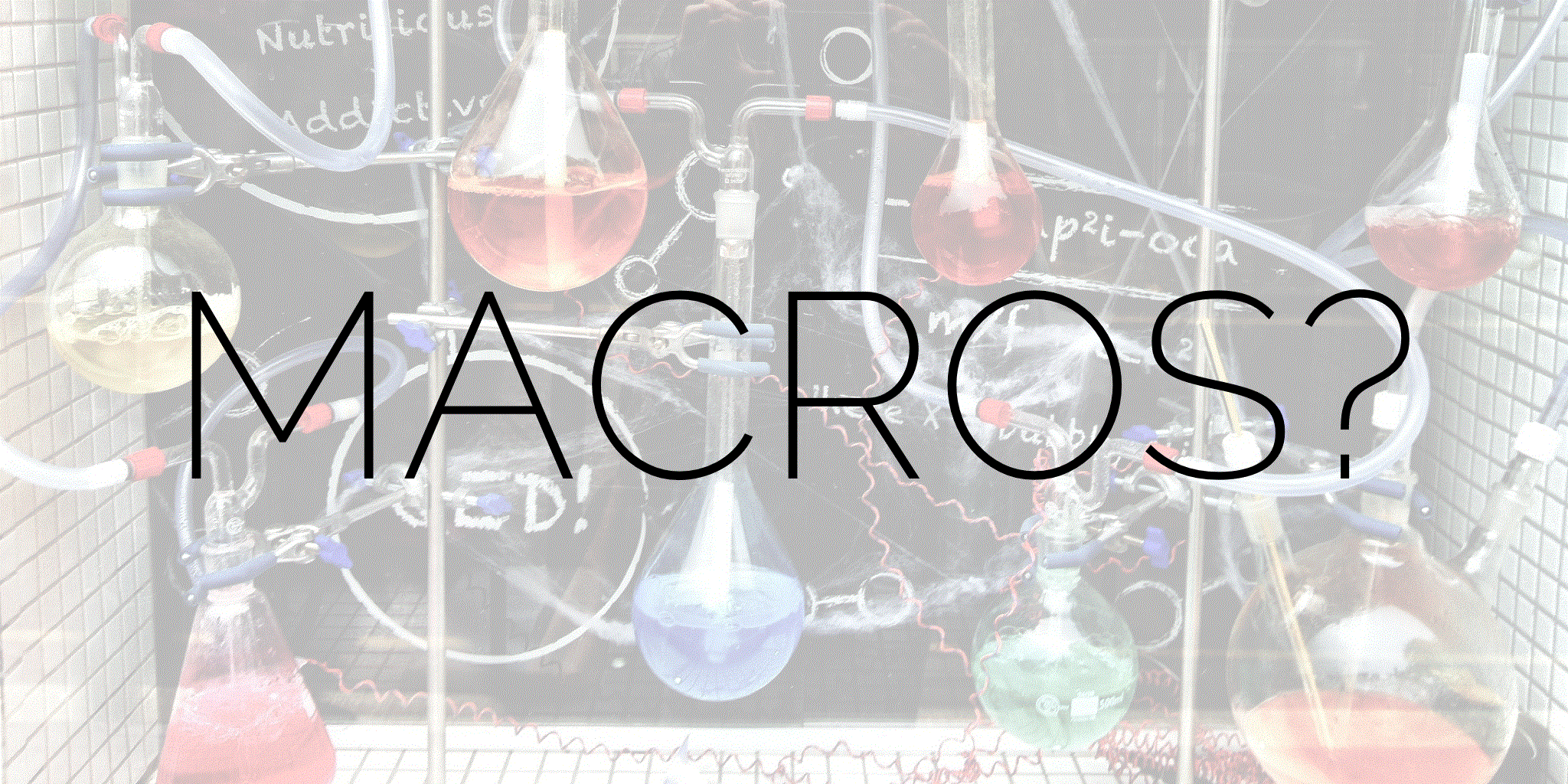 What if I could tell you it doesn't have to be that way? Because it doesn't. Here at MacroEd, we work with Registered Dietitian Jeremy Mullins to bring you a no-spin nutrition education program. We'll explain how your body uses different foods and how to maximize your choices to achieve the goals you want, whether that's fat loss, muscle gain, improved body composition ("toning," for our folks on IG), medicine reduction, or disease prevention or reversal.
We don't have any magic pills or super secret tricks, but we promise to teach you everything you need to know in a way that's easy for you to understand. You really can improve your life through good nutrition, but you need someone who knows what they're talking about and isn't trying to sell you snake oil to show you how. We've gotcha covered, homie.
It all starts with a basic understanding of what your food is made of (hint: macros) and how you can control those to get the results you want. This course will help lay the foundation for everything you need to know about nutrition but aren't hearing anywhere else.
We're so glad you're here. Dive in. Learn all you can. Get busy changing your life. We are HONORED to get to do this with you. Thanks for giving us your time and attention.
Also, this course is FREE, so share with your friends who are living the "lifetime dieter" struggle and just need something that MAKES SENSE. Bring em on over and we'll be glad to help them get their learn on. ;)