Hey, Homie!
You've completed the MacroEd Foundations course and been through a challenge or two, but we see you out there craving more information, more community, and more accountability. We've heard you and your new home is waiting for you right here! We'll take you from the basics to the deeper, more advanced topics so you can get MORE out of your MacroEd experience.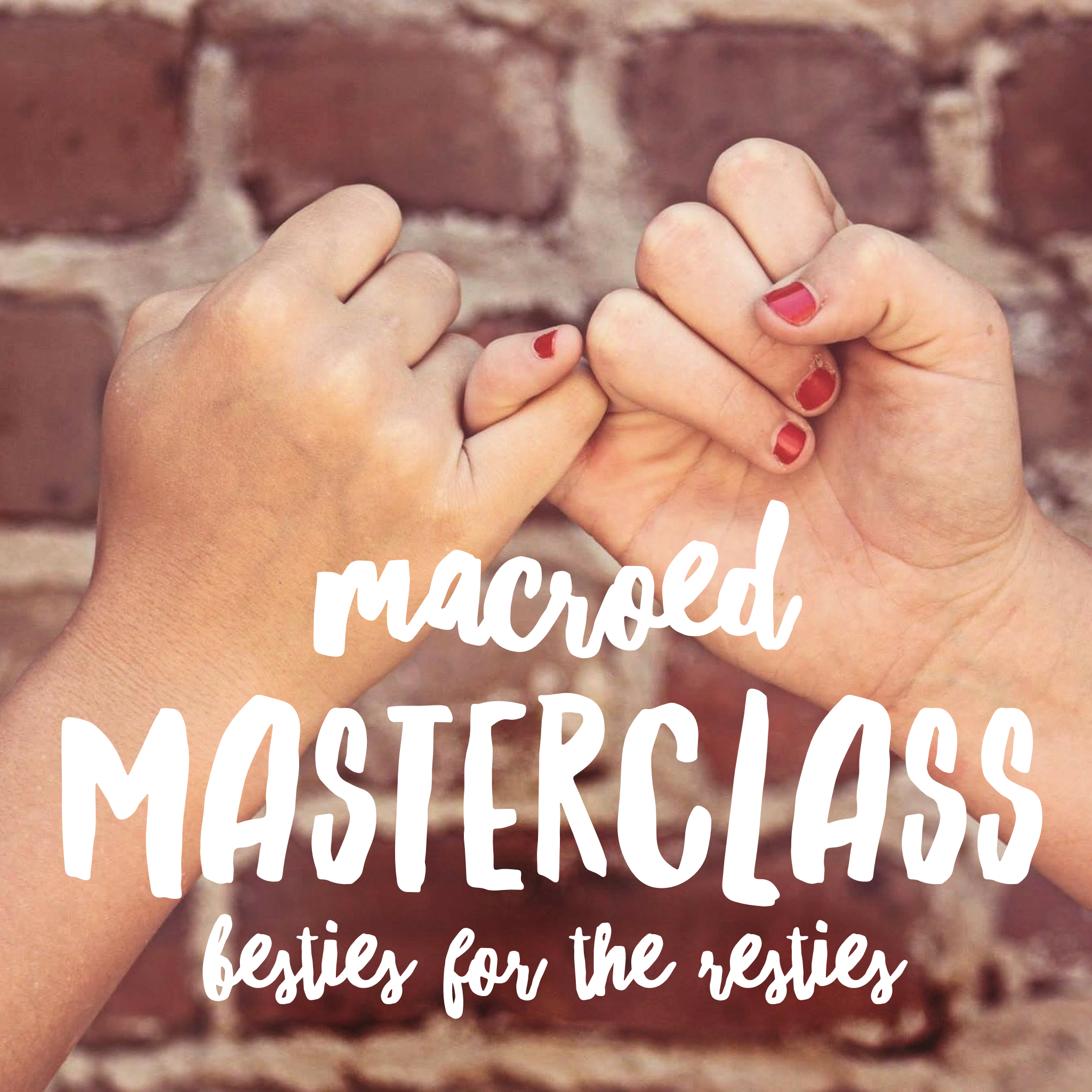 Together, we'll cover topics like:
goal-setting
creating vision boards
adding movement (in a million different formats) into your routine
using nutritional ketosis as a tool
addressing emotional food triggers
carb cycling
no-prep meal prepping
Each month, we'll work through a new topic together with our RD Jeremy Mullins.
This course is our "best of" offerings. We're coming at you with the best of everything we have to offer.
The course includes:
more new meal plans (up to four cycles worth)
more macro-hacked recipes (once you've used ALL 4 quarters of meal plans, we'll hit you with 3-4 new recipes each week to keep growing your arsenal)
more accountability and encouragement through our private FB group just for you
weekly Q&A posts and monthly LIVE Q&As with RD Jeremy Mullins
at-home exercise plans (we have 4 different ones so far, and that number is growing all the time)
our entire eBook library including

Spice It Up! (make your own spices and seasonings)
InstantPot 101 (get jiggy with your electric pressure cooker and save LOADS of time on meal prep)
Freezer Meals Vol 1 (a whole freezer meals session planned for you. Just plug & play for a freezer full of macro-hacked meals)
20-minute meals (fast, delicious, macro-friendly)

AND all new materials we develop during your time with us. If we make it for anyone, we give it to you...fo free...cause you're our people.
Pricing is $50/mo for as long as you want to stay with us. (forever, we hope!). We'll always be adding new information, resources, and toys to serve you better.

Because this is our most popular program, we will be capping registration so we can best serve our Masterclass crew. We can't WAIT to serve you more!